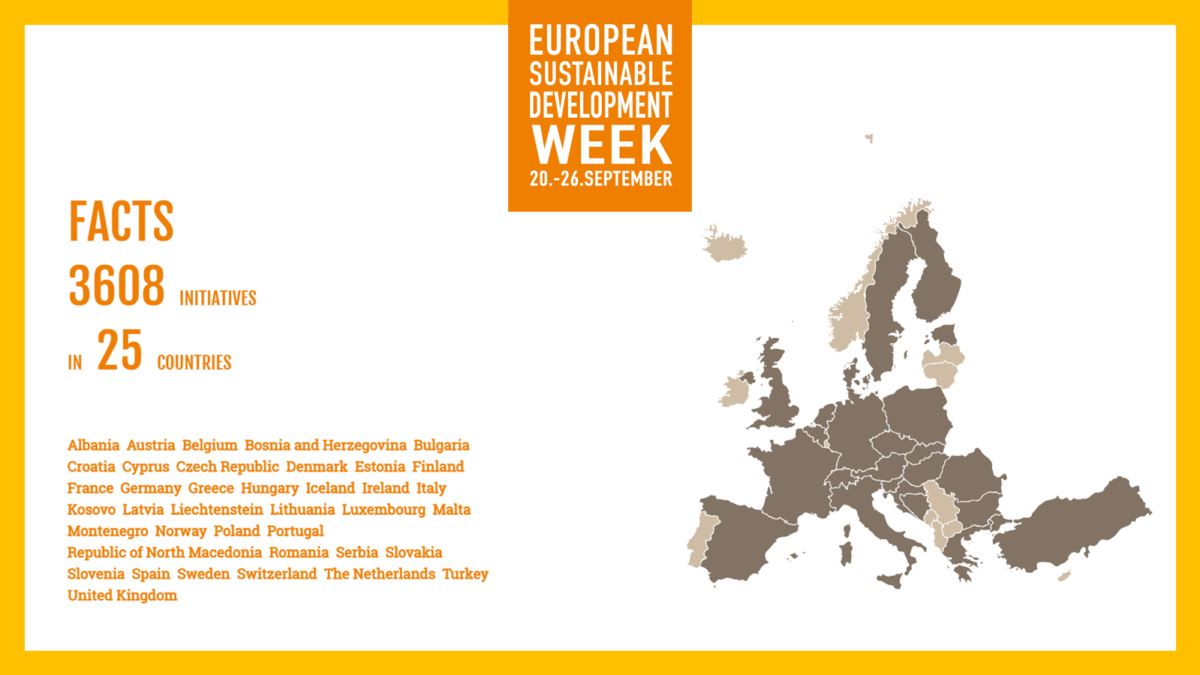 European Sustainable Development Week 2021
The ESDW is a European-wide initiative to stimulate and make visible activities, projects and events that promote sustainable development and the Sustainable Development Goals (SDGs). It will take place this year from 18 September – 08 October, with the core of the Week taking place 20 September – 26 September.
Click here to find out more.