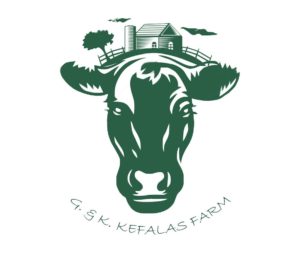 G&K KEFALAS GEORGIKI G.P. is a modern dairy farm, SME company, established in 2003, based in Kolchiko, Prefecture Thessaloniki.
The company uses modern cow housing and there are reared about 300 dairy cows. Furthermore, the company cultivates about 80 ha with cereals, corn and sunflower, used as feedstock. G&K KEFALAS GEORGIKI G.P. is a family owned company, run by four brothers, and has 4 employees.
G&K KEFALAS GEORGIKI G.P. is one of the innovative farms in the field of controlled insemination of cows, cooperating with the French Holstein Cooperative. Furthermore, the company applies modern cultivation techniques for the feedstock production, that include biological cultivation and re-use of cow manure.
The company participates in the BIOGAS LAGADA S.A., a biogas plant for the anaerobic treatment of agricultural waste and production of electricity and high value digestate compost.
G. K. KEFALAS GEORGIKI G.P. will be one of the partners that will be used for validation and demonstration of the AGRILOOP concept mainly in the cultivating area and secondly in the use of the produced dairy manure.