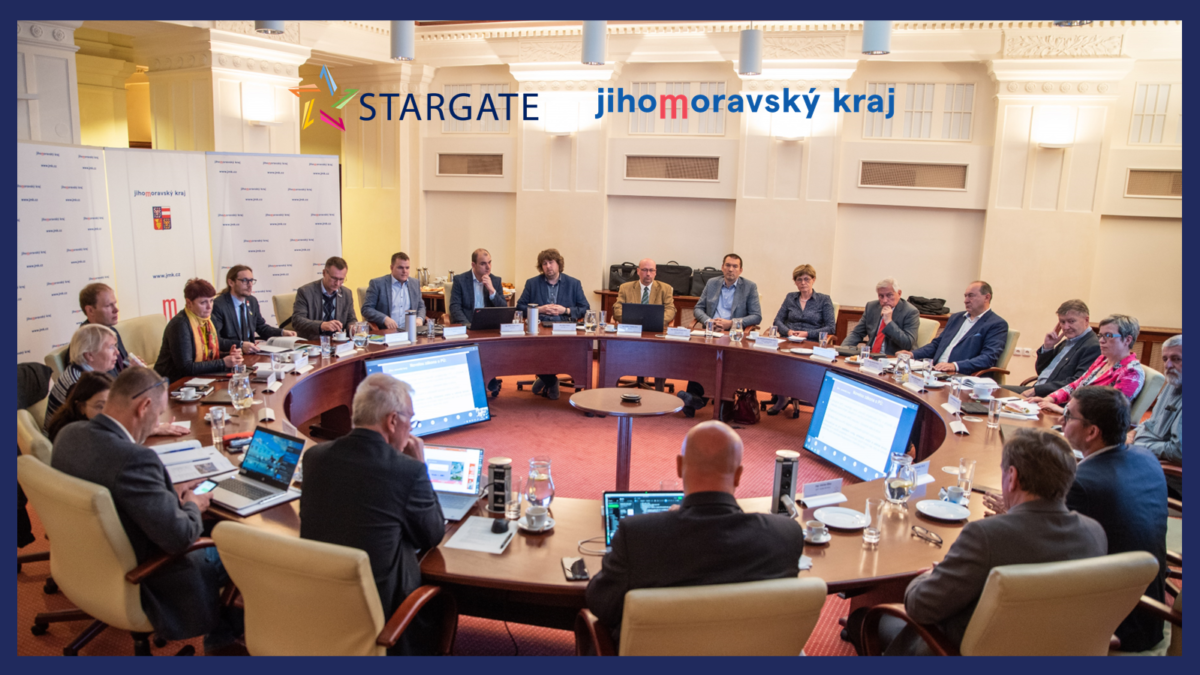 STARGATE presented to Czech Republic officials
On Monday, May 2, another round of a working meeting entitled "Water in South Moravia II" took place at the Regional Office of the South Moravian Region, within the framework of STARGATE project.
In addition to representatives of the Morava River Basin, T. G. Masaryk Water Research Institute, State Land Office, CzechGlobe, Central Institute for Supervising and Testing in Agriculture and others, the meeting was also attended by the first deputy governon Lukáš Dubec, the Minister of the Environment Anna Hubáčková and the Minister of Agriculture Zdeněk Nekula. Other interested members of the professional public could attend the meeting via MS Teams.
Besides presenting STARGATE project, the aim of the meeting was not only to acquaint the ministers with the current course of these meetings and the opinions of individual experts on the complex issues of drought and water retention in the landscape, but mainly to build on the discussion in the past and try to take concrete steps and measures to help our region fight drought or mitigate its effects and last but not least support the development of living labs.