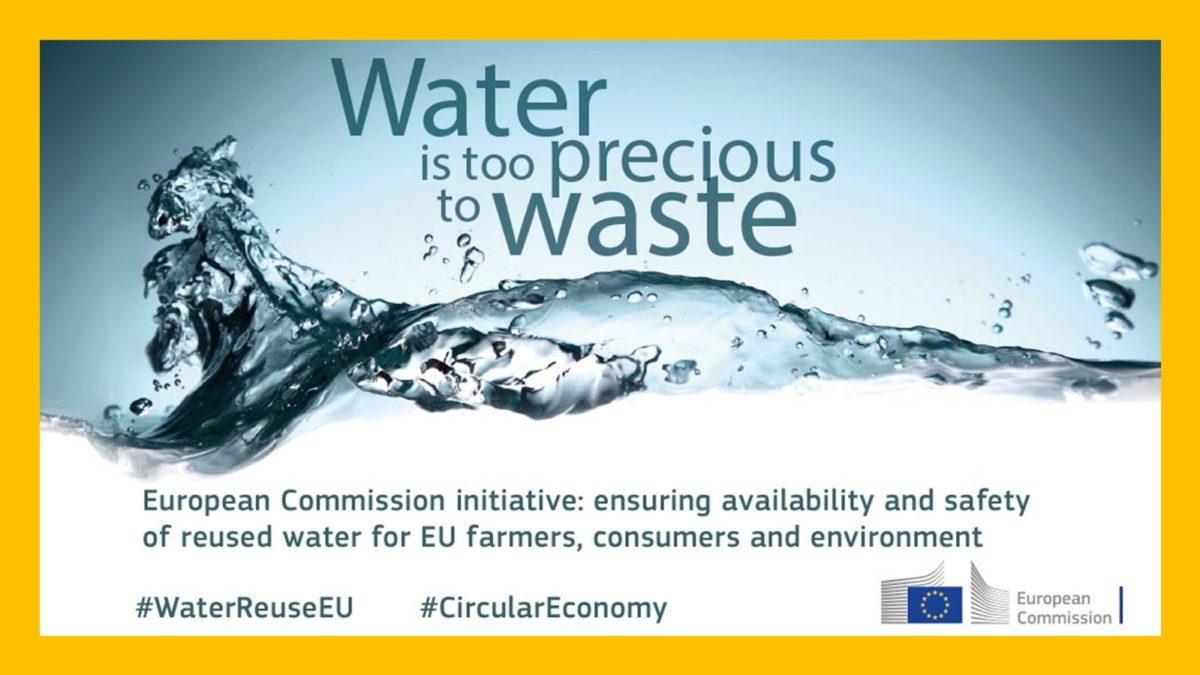 The new Water Reuse Regulation
The European Parliament approved the new Water Reuse Regulation to prevent water shortages across the EU.
The new law intends to ensure that treated wastewater can be reused more broadly in order to limit the use from groundwater and water bodies.
For the first time the minimum requirements for reclaimed water are defined (i.e. urban wastewater that has been treated in a reclamation plant) to be used for agricultural purposes in a safe way, protecting thus both people and the environment.
Following the findings of the Commission's report on European Water Scarcity and Droughts Policy, at least 11% of the European population and 17% of its territory have been affected by water scarcity. Groundwater levels are constantly falling mainly due to agricultural irrigation, but also industrial use and urban development, is one of the main threats to the EU water environment.
The new Regulation is expected to encourage the uptake of efficient use of water practices and contribute to the implementation of secure water supply, relieving the pressure from water resources and safekeeping agricultural produce.
Commissioner Virginijus Sinkevičius commented that not only will European farmers be able to count on more predictable water supplies, but technology providers will have new investment opportunities, presenting an excellent example of how circular economy works in practice and delivers for all.
The adopted measures will enter into force following the publication in the official EU Journal and shall apply within a period of three years after that.
SOURCE: European Parliament