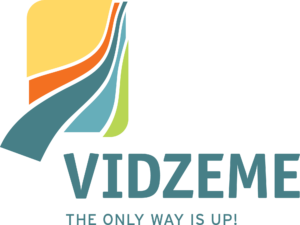 Vidzeme Planning Region (189 thousand inhabitants) is one of the five planning regions in Latvia, representing 25 municipalities and the city of national significance Valmiera at national and international levels.
VPR organises and implements regional spatial development planning, as well as aiding regional and local representation in the development of business, employment and social policy. VPR's mission is to promote sustainable and well-balanced development of the Vidzeme Region and to provide effective services to regional governments, businesses, NGOs and citizens for the achievement of the jointly defined development targets.
In Latvia, temperatures are rising, drought and wildfires are starting to occur more frequently, rainfall patterns are shifting. VPR fulfills the role of a pilot region where research technologies, promotion of dissemination of results, organization of seminars for subjects active in agriculture, protection of landscape, forest or water. In this project, we expect an exchange of information and experience among partners involved in the field of active nature conservation management, notably on the construction of landscape elements (such as windbreaks) and involvement in the fight against climate change.